Welcome to our company
To cater to the requirements of premium electrical products, Ideal Technologies came into existence in the year 2016. Recognized as a trusted manufacturer, supplier and service provider, we are offering a unique range of control panels as well as repairing services to our clients. Based in Vapi, Gujarat, we have crafted a reputation for developing products in compliance with the industry standards. We offer a variety of electrical products such as MCC Panels, Electrical Control Panel Board, Electrical Control Panel Board, Electrical Panel Boxes, Electrical Control Boxes, PDB Panels etc under one roof at best prices. Furthermore, we are supported by a transport and packaging facility which helps us in keeping our electrical products safely while ensuring uninterrupted dispatch. A unique coating on such items increases its resistance to bear shocks.
Product Line
With safe operating structure, these devices are also appreciated for low maintenance feature. Ensuring high performance every time, our products comprise:
Lighting Distribution Boards [LDB]
Main Lighting Distribution Boards [MLDB]
Power Distribution Boards [PDB]
Feeder Pillars
Starter Panels
Metering Panels
Change Over Panels
Control Desk
Control Relay Panels [CRP]
PCC [Power Control Center] Panels up to 6300A
PCC cum APFC Panel up to 6300A
PMCC [Power Motor Control Center] Panels up to 6300A
APFC [Automatic Power Factor Control] Panels
Synchronization Panels
AMF [Automatic Mains Failure]/ATS [Automatic Transfer Switch] Panel
MCC [Motor Control Center] Panels
Indoor/Outdoor Bus Ducts up to 6300A
Electrical Panel Boxes
Electrical Control Boxes
Infrastructure

We have built a sturdy infrastructure to support us in our operations. It incorporates various divisions such as manufacturing, quality control, packaging, etc which enables us to ensure smooth and hassle free business operations. All the divisions are equipped with advanced devices and technology which helps us devise an unparalleled range of products, thereby satisfying our clients in an efficient manner.

Our Team

Comprising qualified and experienced personnel, our team contributes in the success of our organization. Our administration division has some of the most qualified professionals who have rich experience in this domain. Their capabilities and expertise allows us to manufacture our products in accordance to the clients and market requirements. Furthermore, our success is also attributed to our R&D personnel who help us in bringing forth new innovations as per the prevailing market trends.


Our Client list

Kejriwal Geotech Pvt. Ltd.
Kandui Industries Pvt. Ltd.
J B F Industries Ltd.
TCPL Packaging Ltd.
International Packaging Products Pvt. Ltd.(Owens Corning)
Apar Industries Ltd.
BhagvatChattle Pvt. Ltd.
Kiran Spinning Mills
Vandana Electricals
Alice Engineering
REM Electromach Pvt. Ltd.
Bajaj Electricals
Dharma Power System
SreeSai Electricals
Sarla Performance Fibers Ltd.
Mahindra Powerol
Raj Electrical Works
Gangadar Industries
Elite Electricals
P Plastopack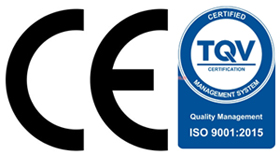 Read More